Be a member of the USS Potomac Association through our Friends of the USS Potomac program. Join at a level that is comfortable for you. Your annual sustaining donation to the USS Potomac Association provides us with a reliable, appreciated source of funds.
Your membership supports:
Educational Cruises for 1,500 East Bay public school children; 20 cruises each year.
The ongoing maintenance, repair, and operation of the Presidential Yacht USS Potomac, FDR's Floating White House.
Dockside and shipboard educational programs for over 11,000 visitors annually.
The USS Potomac Visitor Center Museum exhibits and programs for public viewing.
More Information
Every Donation Counts
If you are not in a position to become a sustaining member, your one-time donation of any amount is welcomed.
How to Donate
Whether your donation is in memory of a loved one or as an endorsement of the USS Potomac's mission, if we have your contact information, we will acknowledge your donation with a letter or email for tax purposes. Donations are generally tax deductible. Confirm with your tax preparer.
Thank you from the volunteers!
Please mail donations to:
USS Potomac Association
540 Water St
Oakland, CA 94607
Wish List
Repairs and continuing restoration of a ship like the Presidential Yacht USS Potomac present an ongoing need for funding. There are many capital campaigns that offer you the opportunity to help. Please contact our office if you are interested in being part of the support team.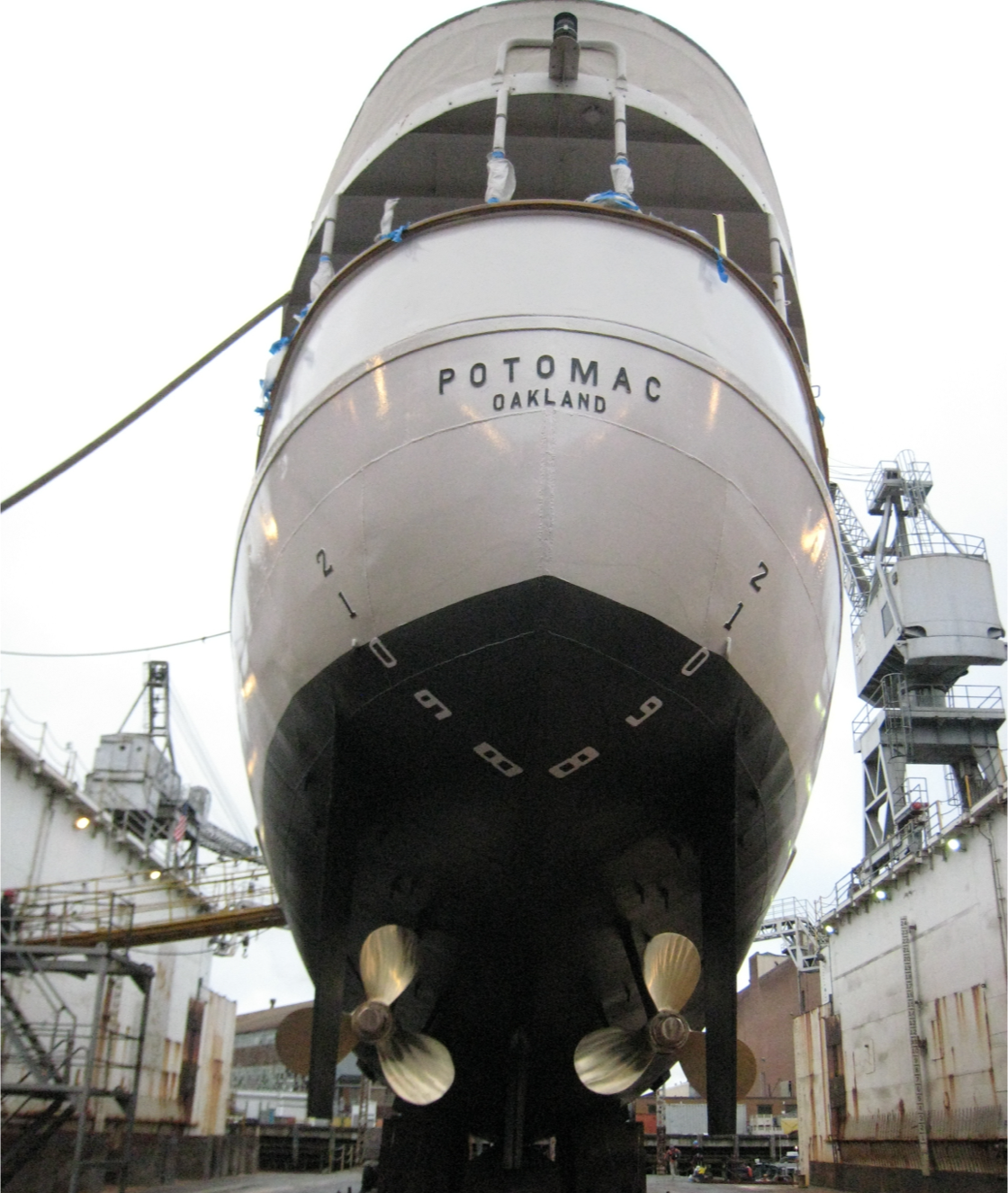 These are some of our ongoing capital expenses we need donations and sponsors for.
Dry Docking Every 30 Months

$209,000

Propeller Shaft Seals

$19,500

Maintenance of Floating Dock

$21,200

Shaft Bearings

$16,500

Educational Student Cruises

$1,500 per cruise

Replace Canvas

$3,250

Repairs to Tile Decks (Floors)

$280
Bequests
Much of the funding for the USS Potomac Association's educational programs, history programs and services, ship restoration, and maintenance comes from annual gifts of cash and property from its supporters. Many donors have also included provisions in their wills and other estate planning documents as a means to provide additional support for the museum. Bequests, both large and small, have benefited the USS Potomac in many ways. By including the USS Potomac Association in your will or planned giving documents, you ensure the continuation of our history and educational programs and the care of the Presidential Yacht USS Potomac for generations to come.
Maintenance Fund
Our wonderful volunteers give over 8,000 hours per year, keeping the ship in top condition. However, the cost of marine supplies has always been a challenge. Please consider contributing toward some of our challenges.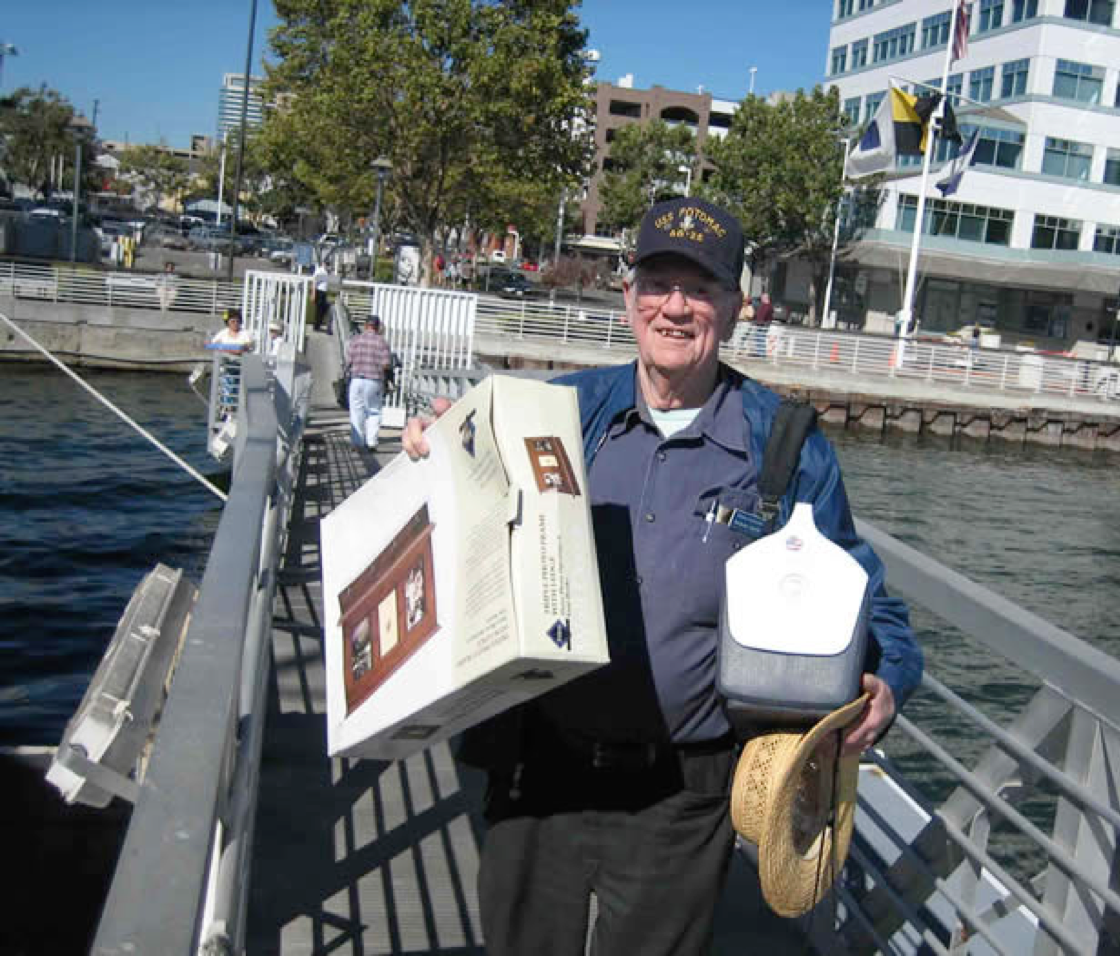 Here are projects that are underway and need support.
Teak deck repair and conditioning

$250 and volunteer time

Foredeck epoxy paint

$200/gallon and volunteer time
The USS Potomac Association Thanks You for Your Continuing Support
Our Friends of the USS Potomac Association Members Who Contribute Annually
Our Corporate and Foundation Supporters